Hexa is fully loaded with the latest digital signage apps that you will ever need.
Canva
250,000+ free Templates and use Canva's drag-and-drop feature and professional layouts to design consistently stunning graphics.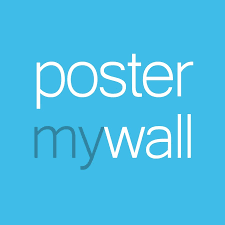 PosterMyWall
Select from 275,000+ free templates and import your postermywall templates directly to your playlists effortless.
Unsplash
The Unsplash app is home to over 2.5 million free high-resolution images brought to you by the world's most generous community of photographers.
Pixabay
Over 1.9 million+ high quality stock images, videos and music shared by our talented community.
Twitter
Display tweets from different accounts on your big screen.
TikTok
Get access to millions of videos from TikTok and share them on your digital signage screen with offline support.
RSS Support
Add news feeds to your display, integrate with any news RSS source of your choice.
Google Calendar
Easily share your Google Calendar on your digital signage screens.
Google Slides
Easily share your Google Slides presentation on your digital signage screens.
Google Docs
Easily share your Google Docs documents on your digital signage screens.
Google Sheets
Easily share your Google Sheets documents on your digital signage screens.
YouTube Live
Share your favourites YouTube Live channels or videos on your digital signage screen.
Ready Templates
Get your design ready in minutes, choose a template from different business categories, edit it and make it yours.
Weather and Forecast
Animated weather and forecast apps, integrated with best Weather sources, just provide a location, and keep your digital signage updated with latest weather and forecast news.
Countdown App
Count down to your next event in style, pre-announce your next event, concert, or upcoming company party.
Date/Time Apps
Display your date/time on your big screen, use different styles and formats available.
IPTV
Support for IPTV streams: RTSP, UDP, HLS and others.
Follow us App
'Follow us' App will make it very easy for you to create eye-catching social media accounts banner with auto-generated QR Code.
Text Tickers
Write your own news in a scrolling text format. Control the speed color and background.
Twitter Tickers
Show twitter tweets as scrolling news, with automatic updates you will keep your viewers updated with the latest news.
Tableau
Share your data visualization dashboards from Tableau and display them on your digital signage.
Power BI
Share your Power BI dashboards directly to your digital signage screen.
Data Studio
Share your Data Studio dashboards directly to your digital signage screen.
QR Code Generator
Automatic QR code generator to help users generate and update QR codes without using any external tools, QR generator is embedded within the online visual editor, twitter and follow us Apps.
Website App
Website app helps you use any website, web app or a shared resource on your digital signage screen. You only need the URL, and you are good to go.
HTML Embedded App
HTML Embedded App allows you to embed hundreds of external web apps or build you own interactive web apps to use as part of your digital signage system.
News Tickers
We have pre-setup more than 50 news source for you to use as a news ticker, get the latest news without the hassle of technical setup.
9 News
9News brings you all the latest news from Australia, from sports to business to entertainment. Choose the pre-setup 9News app in your Easy Signage digital signage system and let it play in the background.
SBS
Get global news from an Australian perspective, with SBS. When you install it in your Easy Signage system, you have the freedom to choose from its list of topics.
News.com.au
Get breaking news in everything from finance to technology to entertainment from Australia by adding this RSS news source to your digital signage feed.
BBC NEWS
If you're looking for the latest news from around the world, why not get it from the largest news organization on the planet? add this app to your digital signage playlists with simple, few steps and it will get auto updated.
CNN NEWS
For global news, you need a global source. CNN has been the go-to outlet for news. Your Easy Signage digital system now has a global news broadcaster quietly working in the background.
Al Jazeera NEWS
Integrate it into your Easy Signage digital solution for a unique understanding of what's happening in the Middle East and Asia.
CBC NEWS
CBC gives in-depth coverage of all that's happening in Canada. Install it in your digital signage to get news updates.
Euro topics NEWS
If you're interested in what's happening in Europe, one of the best platforms is Euro Topics. Integrate it into your Easy Signage and get comprehensive coverage and breaking news from Europe and stay updated.
ESPN NEWS
ESPN is the primary source for all things sports. If you want to keep your audience interested and engaged in your digital display streams, one of the most effective ways is to integrate ESPN into your feed.
RT NEWS
RT gives you breaking news, analyses, and debates from a Russian perspective. When you install it into your Easy Signage digital system, you're also getting access to a perspective on Eastern Europe, and Asia.
France24
Based in Paris, France 24 delivers breaking news in international relations, European politics, business, sports, and healthcare, among several others. You can manage the number of stories you'll get to see and also select the topics your audience would be interested in.
Deutsche Welle (DW)
DW is the trusted source to give you extensive coverage of everything that's happening in Germany, and Europe. Integrate it into your Easy Signage digital solution in a few easy steps and you'll have non-stop coverage of news from a German perspective.
The New York Times
With exceptional coverage of everything from national politics to economy to health to technology to books to movies, this is an app you should have on your digital display.
Skynews NEWS
For the latest breaking news from the UK, Sky News has wide-ranging coverage of British politics, science, and technology, healthcare, entertainment, and business. All these news, are a few steps away when you add Sky News App to your digital signage playlist.
World Health Organization
For the latest on everything from clinical trials to hot spots around the world, install the WHO app into your digital display.